CHATTANOOGA WEB DESIGN - SEARCH ENGINE OPTIMIZATION (SEO)
CONTENT MARKETING - GOOGLE ADWORDS MANAGEMENT
When did you last use a phone book or a newspaper to find a business to meet your needs?  Yeah, it's been a while for us as well.  Prospective clients begin the vast majority of product or service searches online and if you aren't placing well on Google, Bing, and Yahoo, you risk not being seen at all!
Our business is promoting your business, in all aspects online.  From website design and creation, Google-approved Search Engine Optimization, Google, Bing and Yahoo Local, to social media and content marketing, we have you covered!  Marketing Chattanooga can assist in getting you connected with potential clients already looking for your services!
MARKETING CHATTANOOGA IS PROUD TO PARTNER WITH THESE INCREDIBLE ORGANIZATIONS...
We at Marketing Chattanooga don't take your business for granted.  Choosing a web marketing partner is an important decision, and care should be taken to find the right company for your needs.  We are proud to have partnered with some of the premier companies in their industry and have the background, experience, and results both locally and nationally to help YOU reach your destination. From day one, we take the time to get to know you, your values, your vision and your end goals.  Helping you to succeed is what our business is all about.
We take pride in our portfolio and the clients have built relationships with!  Spend a moment with them, see their success, then when ready, contact us with your specific needs!
Grab yourself a coffee, and take a look at our work
What makes us unique?  Our never ending desire to help our clients succeed, by catching their vision, implementing our practices and putting a plan into action!  Unlike other web marketing groups, we listen to our clients.  We build on their vision, while executing the techniques necessary to drive success.  Take a look at our work.  Check back often as we are continually updating our portfolio.
"Connect, create meaning, make a difference, matter, be missed."

Seth Godin

"93% of online experiences begin with a search engine."

Rainbow SEO

"75% of users never scroll past the first page of search results."

Hubspot
Services combined to provide greatness
We do one thing…promote you.  We have assembled a combination of services that do just that.  From SEO and AdWords to Web Design in Chattanooga, we have the tools you need, today. Learn more about what Marketing Chattanooga can do for you and then give us a call!
SEO Services
A great website, with no search engine visibility does your business no good.  Search Engine Optimization (SEO,) and content marketing, can help promote your website to the world! Drastically increasing site traffic, and future sales.
SOCIAL MEDIA
Social media networks are no longer just platforms for us to communicate with high school mates, families, and friends. These are marketing tools that when properly optimized, can bring traffic, leads, and sales to your business.
Pay Per Click & Adwords
AdWords is the key to instant traffic, leads and conversions. Your ads rest atop the search engines, in front of users seeking your keywords in organic search engines.  Our Google Certified AdWords team, makes sure you are always one step ahead of your competition.
Web Design
What's the best way to scare off your prospects? Having a stale, static, amateurish website. Your website is your online storefront, and if you won't treat it seriously, your prospects won't either. You have only SECONDS before they decide to stay on your website and engage in your content.
Website Audit
Imagine this: one day you're sitting atop Page 1 of Google. The next day you stumble to Page 14!  You have no idea what hit you, but it hit you hard.  This scenario happens in real life, and in most cases, hapless business owners are left in the dark, wondering what happened.  A comprehensive site
SEO Keyword Audit
It does no good to dominate all searches for a keyword if no one is searching for it.  An SEO Keyword Audit will evaluate each of your relevant keywords so you can know where to best spend your efforts. Sometimes your most profitable keyword may be the one you never considered.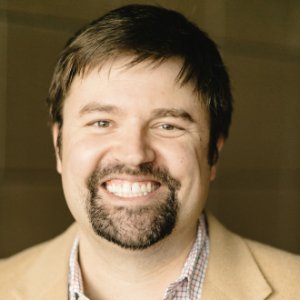 Hard working and passionate – goes the extra mile to get you the extra success needed in your business.
      – Ben Phillips, HomeRate Mortgage
Some of our thoughts from the blog.
Welcome to the new home of Marketing Chattanooga!  Please stay tuned as we refine our site, increase our services, and fast track to business success!  We're glad you're here and looking forward to hearing from you.Full article